Entrepreneur vs Business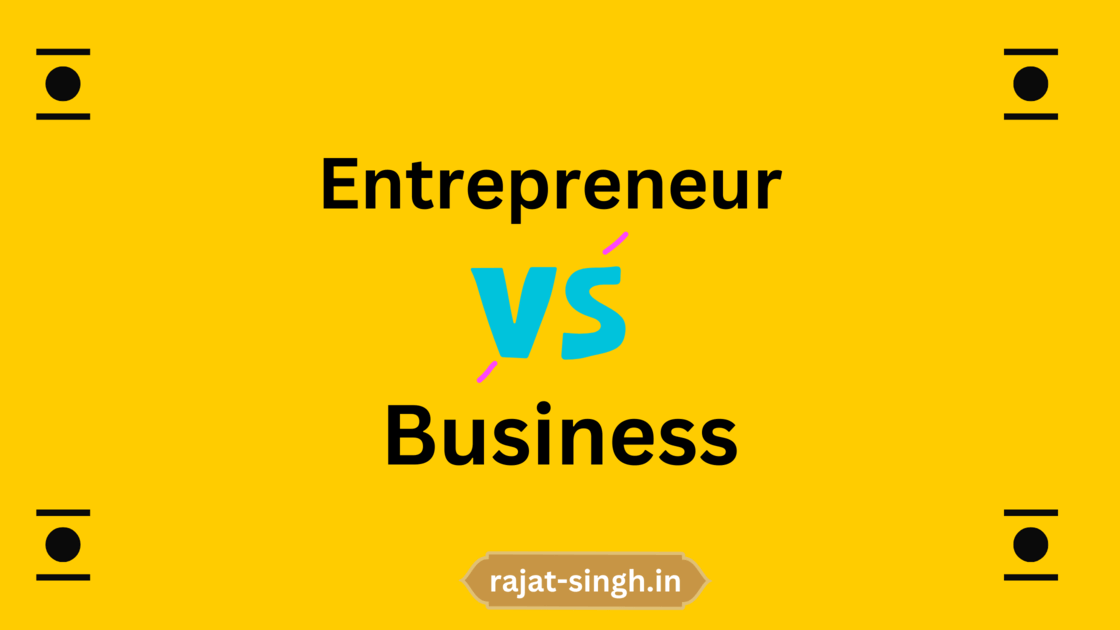 An entrepreneur and a business are closely related but they are not the same thing.
An entrepreneur is a person who starts, organizes, and manages a new business venture. An entrepreneur is someone who takes on the risk of starting a new business in the hopes of making a profit. They are often seen as risk-takers, innovators and problem-solvers.
A business, on the other hand, is an organization engaged in commercial, industrial, or professional activities. It can be a sole proprietorship, a partnership, a corporation, or any other legal entity. A business can be started by an entrepreneur, but it can also be started by others such as investors, existing companies or even government.
Also Read: How An Entrepreneur Utilizes The Resources?
In summary, an entrepreneur is a person who starts and runs a business, while a business is the entity that an entrepreneur creates. An entrepreneur creates and manages a business, but a business can also exist without an entrepreneur.